Web Authoring using Adobe Dreamweaver
Valid for 3 years
3 years
Certificate from Adobe
Adobe
Add on
Retake
Add on: Self-paced Learning
20 Hours
Add on: Unlimited practice test
CertPREP
Overview
Adobe Dreamweaver is an industry-standard for creating and editing compelling HTML rich media websites and mobile apps. Through the use of Fluid Grid Layout, designers construct complex web designs with adaptive layouts for a whole new level of cross-platform compatibility.
Adobe has worked with industry experts, educators, and test-design specialists to define proficiency in Creative Cloud applications and identify the skills and knowledge necessary to start careers in digital media. 
50-minute performance-based exams reflect extensive research on how professionals utilize Adobe software and approach creative projects. Through in-app tasks, realistic scenarios, and interactive questions, candidates demonstrate their familiarity with core product features and capabilities, as well as basic project management and design principles. 
Exams are rigorously reviewed for integrity and administered in Certiport Authorized Testing Centers. Successful candidates typically have 150 hours of instruction and hands-on experience.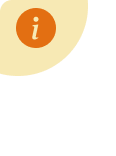 Exam token can be taken anytime within 6 months of purchase.
Curriculum
What you will be tested on the certification exam
You can access these self-paced learning materials through Add On below
Working in the Web Industry
Project Setup and Interface
Organizing Content on a Page
Working with Code to Create and Modify Content
Publishing Digital Media
For more details, download the syllabus
Download Objective Domains
Potential Professions

Web Designer

User Interface UX Designer

HTML Editor
and many more!