Microsoft Certified Educator Program
Valid for lifetime
lifetime
Certificate from Microsoft
Microsoft
Add on: Unlimited practice test
CertPREP
Overview
The Microsoft Certified Educator Program is a professional development program that bridges the gap between technology skills and innovative teaching. Educators holding a Microsoft Certified Educator certification can prove they have the skills needed to provide rich, customized learning experiences for their students that incorporate critical 21st century skills using Microsoft tools. 
Benefits of implementing the Microsoft Certified Educator professional development and certification program at your institution include:
Ensures faculty/staff have basic understanding of Microsoft Education tools.
Ensures faculty/staff can demonstrate how to successfully incorporate 21st century into lessons.
Ensures faculty/staff know which Microsoft Education tools can support which specific 21st century skills.
Provides access to free effective professional development.
Provides reliable validation of ICT investments.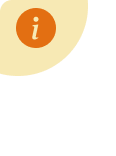 Exam token can be taken anytime within 6 months of purchase.
Curriculum
What you will be tested on the certification exam
You can access these self-paced learning materials through Add On below
Facilitate Student Collaboration
Facilitate Skilled Communication
Facilitate Knowledge Construction
Facilitate Self-Regulation
Facilitate Real World Problem Solving and Innovation
Facilitate Student use of Information and Communication Tools (ICT)
Use ICT to be an Effective Educator
For more details, download the syllabus
Download Objective Domains
Potential Professions

Lecturer

Online Tutor

Teacher

Trainer

Instructional Designer

Curriculum Specialist

Learning Consultant
and many more!