Microsoft 365 Fundamentals: MS-900
Valid for lifetime
lifetime
Certificate from Microsoft
Microsoft
Add on
Retake
Add on: Self-paced Learning
20 Hours
Add on: Unlimited practice test
CertPREP
Overview
This exam is an opportunity to demonstrate knowledge of common ML and AI workloads and how to implement them on Azure. It is intended for candidates with both technical and non-technical backgrounds.
Candidates for this exam should have foundational knowledge of machine learning (ML) and artificial intelligence (AI) concepts and related Microsoft Azure services. Data science and software engineering experience are not required; however, some general programming knowledge or experience would be beneficial.
The Microsoft Certified Fundamentals exams are the pathway to fully understanding what cloud computing is, what options are available from Microsoft, and which options make sense for businesses to invest in. This set of exams is for students who are exploring a career in artificial intelligence, data science, and cloud computing. 
With the usage of big data and artificial intelligence on the rise, the demand for data scientists is not being met—and the gap is widening.Help your students get on the pathway to a prosperous career by administering Microsoft Certified Fundamentals exams in your classroom.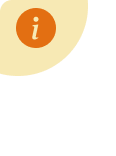 Exam token can be taken anytime within 6 months of purchase.
Curriculum
What you will be tested on the certification exam
You can access these self-paced learning materials through Add On below
Describe Cloud Concepts (15%-20%)
Describe Core Microsoft 365 Services and Concepts (30-35%)
Describe security, compliance, privacy, and trust options in Microsoft 365 (25-30%)
Describe Microsoft 365 pricing and support options (25-30%)
For more details, download the syllabus
Download Objective Domains
Potential Professions

Cloud Analyst

Cloud Tech Support

Microsoft 365 Service Specialist

Security

Compliance

Pricacy

& Trust Specialist
and many more!