IT Specialist: Cybersecurity
Valid for lifetime
lifetime
Certificate from Pearson Vue
Pearson Vue
Add on
Retake
Add on: Unlimited practice test
CertPREP
Overview
Candidates for this exam are starting their journey in the cybersecurity field.
This exam assesses their understanding of key security paradigms, terminology, and mindset. Successful candidates will have a keen awareness of the importance of security and the threats to a business when security procedures are not followed. They are willing to teach others about security concerns. They are developing the investigative and implementation skills necessary to succeed in the field and have an aptitude and desire to learn more.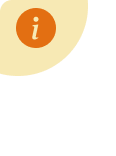 Exam token can be taken anytime within 6 months of purchase.
Curriculum
What you will be tested on the certification exam
You can access these self-paced learning materials through Add On below
Essential Security Principles
Basic Network Security Concepts
Endpoint Security Concepts
Vulnerability Assessment and Risk Management
Incident Handling
For more details, download the syllabus
Download Objective Domains
Potential Professions

Information Security Officer

Cybersecurity Specialist

Computer Forensics Analyst

Network Security Consultant

IT Forensic Specialist

Computer Engineer
and many more!