Digital Video using Adobe Premiere Pro - V2
Valid for 3 years
3 years
Certificate from Adobe (NEW)
Adobe (NEW)
Add on
Retake
Add on: Self-paced Learning
20 Hours
Add on: Unlimited practice test
CertPREP
Overview
With the rapid advancement of video and multi-media technology, Adobe Premiere Pro allows you to produce and edit productions more fluidly than ever before. You don't need a box-office budget to back create a great feature film—just the skills.
Adobe has worked with industry experts, educators, and test-design specialists to define proficiency in Creative Cloud applications and identify the skills and knowledge necessary to start careers in digital media. 
50-minute performance-based exams reflect extensive research on how professionals utilize Adobe software and approach creative projects. Through in-app tasks, realistic scenarios, and interactive questions, candidates demonstrate their familiarity with core product features and capabilities, as well as basic project management and design principles. 
Exams are rigorously reviewed for integrity and administered in Certiport Authorized Testing Centers. Successful candidates typically have 150 hours of instruction and hands-on experience.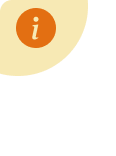 Exam token can be taken anytime within 6 months of purchase.
For more details, download the syllabus
Download Objective Domains