Print & Digital Media Publication using Adobe InDesign - V2
Berlaku Selama 3 tahun
3 tahun
Sertifikat Dari Adobe (NEW)
Adobe (NEW)
Add on
Retake
Add On: Pembelajaran Mandiri
20 Jam
Add On: Latihan Ujian Tak Terbatas
CertPREP
Overview
Adobe InDesign is a powerful tool that sets the industry's standard for print and digital page layout. Offering pixel-perfect control over design and typography, you can create elegant and engaging page layouts for print or digital media.
Adobe has worked with industry experts, educators, and test-design specialists to define proficiency in Creative Cloud applications and identify the skills and knowledge necessary to start careers in digital media. 
50-minute performance-based exams reflect extensive research on how professionals utilize Adobe software and approach creative projects. Through in-app tasks, realistic scenarios, and interactive questions, candidates demonstrate their familiarity with core product features and capabilities, as well as basic project management and design principles. 
Exams are rigorously reviewed for integrity and administered in Certiport Authorized Testing Centers. Successful candidates typically have 150 hours of instruction and hands-on experience.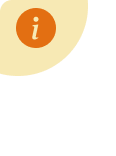 Token ujian dapat diambil kapan saja dalam kurun waktu 6 bulan setelah pembelian.
Untuk informasi lebih detail, download syllabus-nya
Download Syllabus